Answers to your Important Questions
Please review our frequently asked questions. If you don't see your Question – please ask.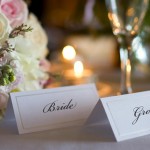 FAQs
We're worried about getting a Cheesy DJ, What are your DJs like?
No Cheese Please! Our DJs are fun and outgoing but never cheesy microphone hogs who embarrass you and your guests. We hear the horror stories that are often told by Brides who hired a "friend" or "friend of a friend" – the DJ who does this as a hobby and turns out to be the Cheesy DJ everyone fears – rest assured we are a professional entertainment service that will ensure your special day is just the way you want it.
Will You Play Our Requests?
Gladly! We not only play your requests we encourage them! When you reserve our services you will receive a complete online event planner and music guide of the most popular songs. In addition, you can request any song you would like from our 65,000 music library and if for some reason we don't have and you want to bring a copy of it, that's fine too! We have access to virtually every song.
Will You Make All the Announcements We Need?
Of course, announcing all your formalities and events is part of what we do best! Count on us to make sure your guests know exactly when everything will happen – no one will miss an important part of your reception! For more help we will send you a complete online reception planner that will help guide you through all the formalities you may want to include. Simply, check the ones you want, and ignore those you don't – it's that easy. When you speak with your DJ that reception planner will then be a handy guide to help make sure everything you want to happen occurs just the way you want.
Will the DJ be Fun? We Want Someone Who Can Keep Things Going.
The style of DJ is entirely up to you. You can request someone who is fun and outgoing or friendly and laid back – the choice is yours. One of the most important advantages St Louis DJ Service offers is the ability to match the ideal DJ with your event.
Are You More Expensive than Other DJs?
We offer terrific value for your money. Your DJ will create the atmosphere for your entire event and can literally make or break your party. We are far less expensive than many DJ companies and more than others. We offer the best of both world – savings and quality.
What is the difference between a Disc Jockey and an MC?
A great deal! Disc Jockeys are trained to select and mix music. They are experts at setting up their equipment and, if they are well trained, they may be good at making standard announcements.  A MC is a skilled professional, whose training as an entertainer is entirely different than that of a Disc Jockey. They are good at working the crowd, keeping the event running smoothly, and interjecting fun. A good MC is never cheesy and can be a real asset to your event.
Will the DJ have all the music we need?
Your DJ will have enough music to play for four days non-stop without repeating a single song! Plus, with our 65,000 song music library we have the music for almost everyone. Finally, if we don't have it, you're welcome to bring it on a USB Stick or CD and our DJs will happily make sure that it is part of your event music. Your DJ will bring The Billboard Top 100 for each year for the past 70 years – It is sure to have a song to please everyone at your event. Not to mention your Online Reception Planner has a section that deals with music, if you would like you can hand pick each and every song to be played.
Will this equipment work well in our location?
We use professional DJ equipment that is designed to work in all types of venues. Our speakers come with built-in amplifiers, so each speaker is powered.
This benefits you, if an amp goes out mid show, nothing happens, no stop in music. The other speakers in the system will keep playing. We bring with us an alternate media player as well. Should our Lap Top crash mid-show, we can switch over to a CD system or another media player. We take great pride to keep the show going, this system set up ensures us of that for you and your guest enjoyment.
What happens if the DJ gets sick or is in an accident?
One of our exclusive features is our back-up emergency DJ. In the event of an emergency, we maintain a complete DJ system, vehicle, and DJ on call, in case of an accident or similar emergency. Other DJs talk about spare equipment they bring to their shows, but that doesn't do you any good if they are in the accident or unable to perform. That's why wedding planners and venues rely on our emergency service dozens of times each year, when some other DJ service has let one of their clients down.
Do you have back-up equipment?
Of course, but you need more than just back-up equipment if your DJ is involved in an accident, sick, or has some similar emergency. You need a complete back-up plan, with extra equipment, music and Disc Jockey standing by ready to jump into action when the unforeseen occurs. With 314 DJ St Louis you can rest assured that we are ready to ensure that your event goes as planned.
How can we book your services?
OK, maybe we even like this question more than the last one! Booking us is easy! Simply email us below with some basic event info:
[contact-form][contact-field label='Name' type='name' required='1'/][contact-field label='Email' type='email' required='1'/][contact-field label='Event Date' type='text'/][contact-field label='Comment – include details of your event.' type='textarea' required='1'/][contact-field label='How many Hours?' type='select' options='No Hours General Question,1 Hour – Music %26amp; Lights,2 Hour – Music %26amp; Lights,3 Hour – Music %26amp; Lights,4 Hour – Music %26amp; Lights,5+ Hours Music %26amp; Lights,Wedding Reception'/][/contact-form]
We are looking forward to working with you.